February 14, 2023
5 min read
An Amish road-trip through Hart County Kentucky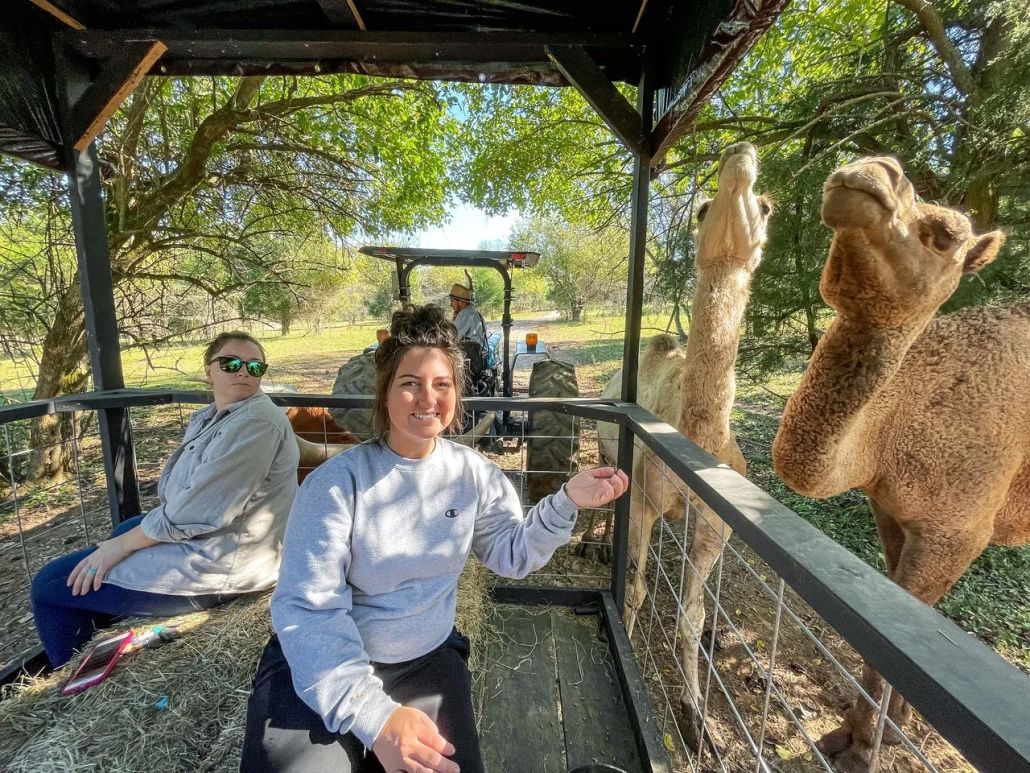 In our opinion, a day meandering through the rural countryside of Kentucky is the best way to road-trip.  And Hart County has all the makings for this.  There are many Amish shops to be visited, with many goods to taste and treasures to find. Hart County Tourism has put together a map to help with your excursion and it can be found here.
We recommend your trip start in Horse Cave, just off Exit 58 of Interstate 65. There you will find Farmwald's Restaurant and Bakery.
Starting here, especially early in the morning, will hopefully ensure that you CAN sample their donuts. They sell fast so don't be surprised if these treasures have already been nabbed up for the day. There are still other made-from-scratch treats to choose from, like their top selling whoopie pies, fried pies or cheesecakes. Joe, the owner, loves cheesecake – so it's top notch. Farmwald's also offers a menu of hot items and cold cut sandwiches as well. Local favorites are the roast beef Manhattans and the BBQ nachos. Also, all sandwiches are made on their house-made sourdough so even their BLT is simply delicious.
Farmwald's and all businesses listed here are 100% owned and operated by the Amish community, please be thoughtful and understanding of their culture.
If you are visiting from the end of March through October, then Dutch Country Safari Park is not to be missed! The sweetest family, who have raised animals for decades, have now opened their farm for others to have close up encounters with the large variety of animals they keep. From Watutsi cattle, camels, water buffalo, yaks, ostriches and Jeffrey, the zebra down to the tiniest hedgehog or love bird – there are animals everywhere to be met and fed! It is a HIGH recommend from us to take the hayride through the safari section, although you can also drive your personal vehicle through as well. The hayride offers unique encounters and feeding opportunities. We've been on and enjoy the Disney safari ride – and in our opinion, this is even more joyful. No matter your age it's hard not to be delighted by this menagerie of beautiful animals in this lovely Kentucky countryside.
A baby goat at Dutch Country Safari Park in Horse Cave, Kentucky.
From there, we recommend heading north and stopping by R&S Grocery and Bakery. This is a LARGE operation that started as a salvage grocery and has expanded into bulk goods, a bakery, a deli and an extensive freezer section. If you plan to loop back to Exit 58, you might want to leave this stop to the end – especially if you'd like some bulk freezer items to take back home! IF you want a sandwich from the deli, head straight there as soon as you arrive because it does take time and they stay busy. ALL of bakery items are incredible. They are also well known for their fried pies, donuts and more. They seem to have a larger selection of pies and other sweet treats.
Hunting a bear on the 3D archery range at Trophy Ridge Archery and Outdoors in Hart County, Kentucky. This Amish owned business offers items and archery experiences.
Next, continue heading north on 31W to Highway 88 West, going toward Cub Run. (Don't you love that name?). On the way you'll happen past:
Dutch Country Fabrics – they offer both quilting and amish fabrics
Variety Shoppe – kind of like an Amish TJ Maxx – quality toys, birding supplies, home decor, baby items, as well as housewares, Amish fabrics and more
Miller's Hitching Post – horse tack and supplies, grills and supplies, outdoor furniture and Amish buggies and carts
Detweiler's Country Store & Crazy Bear Trading Post – a three-building campus of Amish goods, plus a small greenhouse in the spring and summer and an extensive selection of quality outdoor furniture and landscaping supplies. The three buildings have bulk foods, housewares, toys, books, indoor furniture, hunting supplies, fishing supplies and SO much more.
Trophy Ridge Archery and Outdoors – they focus mainly on outfitting archers for hunting, but also offer grills and supplies, freeze drying equipment, and more. PLUS they offer three different archery ranges: an indoor virtual range (fun for beginners to get the feel of a long bow); an indoor regular range for sighting in equipment; and an outdoor 3D target trail through the woods and down by the creek on their property.
And if you're visiting during the spring/summer, the sweetest Greenhouse is located just off Highway 88 – Windy Ridge Greenhouse has four greenhouses and everything is immaculately grown with great care.
A look inside one of the greenhouses at Windy Ridge Greenhouses in Hart County Kentucky. This business is owned and immaculately managed by an Amish family who also have a sawmill on the property.
Other interesting Amish suggestions we have is to take in one of their annual events – listed on the map linked above – or stopping by the Hart County Produce Auction that takes place Monday-Wednesday and Friday from April through October. Bidding starts at noon, so arrive a little early to grab up a bidding number!
Blog provided by Kentucky Road Trips, KentuckyRoadTrips.com